west village mezuzah act
Our dream was to create a Mezuzah for our community that would not only display our Jewish pride but also represent our connection to one another. We chose an authentic Jerusalem stone mezuzah and imported it from Israel for you! - Custom-designed by Israeli artist, Carmit Sabach - Exclusive for the West Village community - No tools needed with its simple stick-on installation We would love for you to be part of this beautiful community-wide initiative. If your home or business is in West Village, please click the link below and someone from our team will help affix a mezuzah on your door. Let's do this together!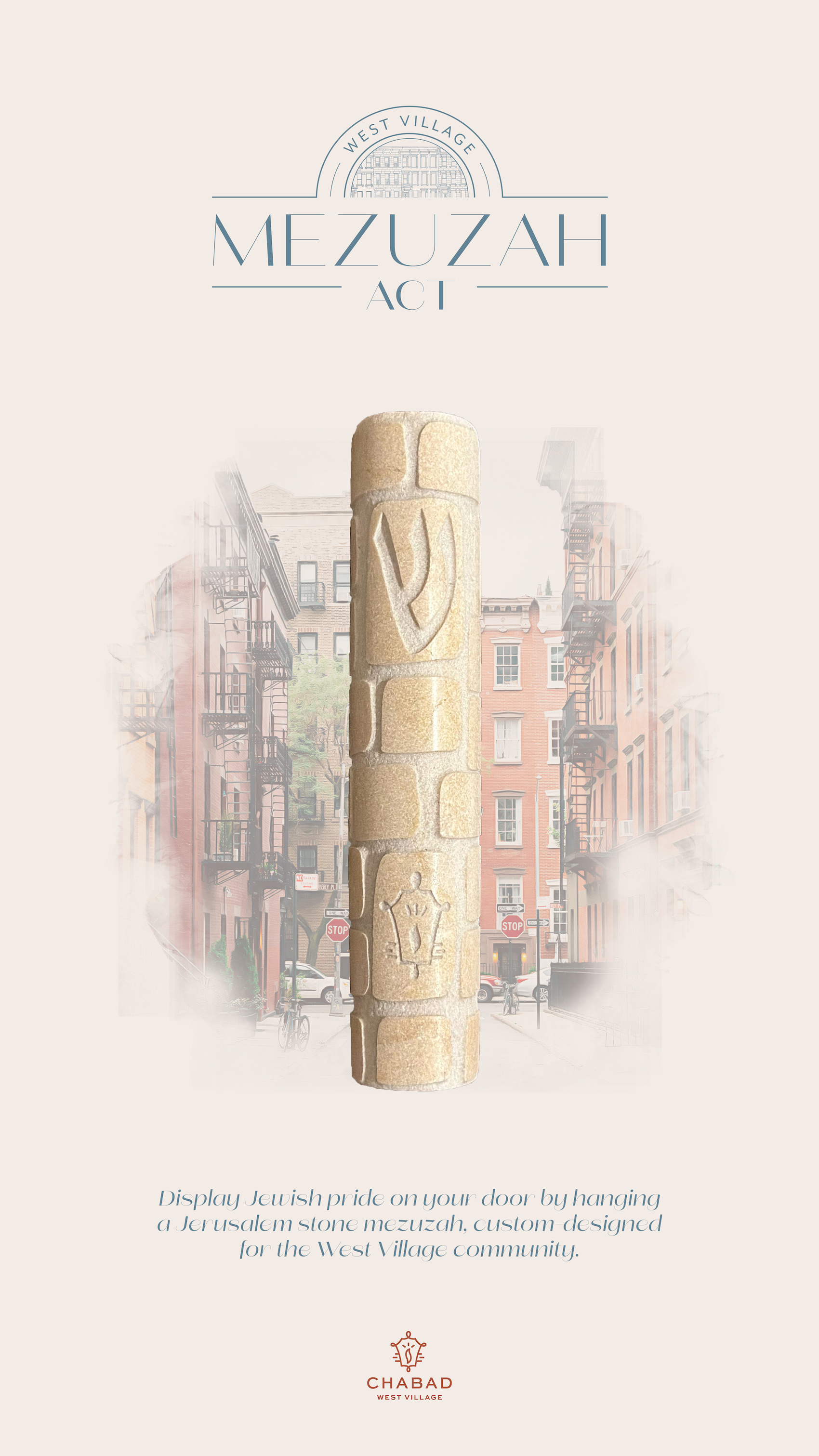 What is a Mezuzah?
Written with ink on real parchment by an authentic scribe, a mezuzah scroll is rolled up and affixed to the doorposts of Jewish homes, designating the home as Jewish and reminding those who live there of their connection to G-d and their heritage. The Mezuzah protects and brings blessing to all inhabitants of the house, whether they are at home or away.