sold out! please contact office@chabadwestvillage.com to be notified of any openings
This Purim, celebrate like a superstar! Join us to hear the megillah, enjoy a top shelf open bar and sushi table, and connect with friends on the Chabad West Village red carpet.
Dress up in your very best Hollywood glam or cocktail attire and remember—the best costume goes home with an award. Be warned: we take a costume competition seriously!
March 6 | 7:00pm
Family Purim Bash
The whole family is invited to join us for a grand Family Purim Bash multimedia megillah reading, Purim crafts and games, an exciting entertainer, a costume contest, and a pizza dinner complete with special Purim treats!
There will be a prize for any child who shows up in costume!
Date: March 7 | 3:45-5:30 PM
Location: Upon RSVP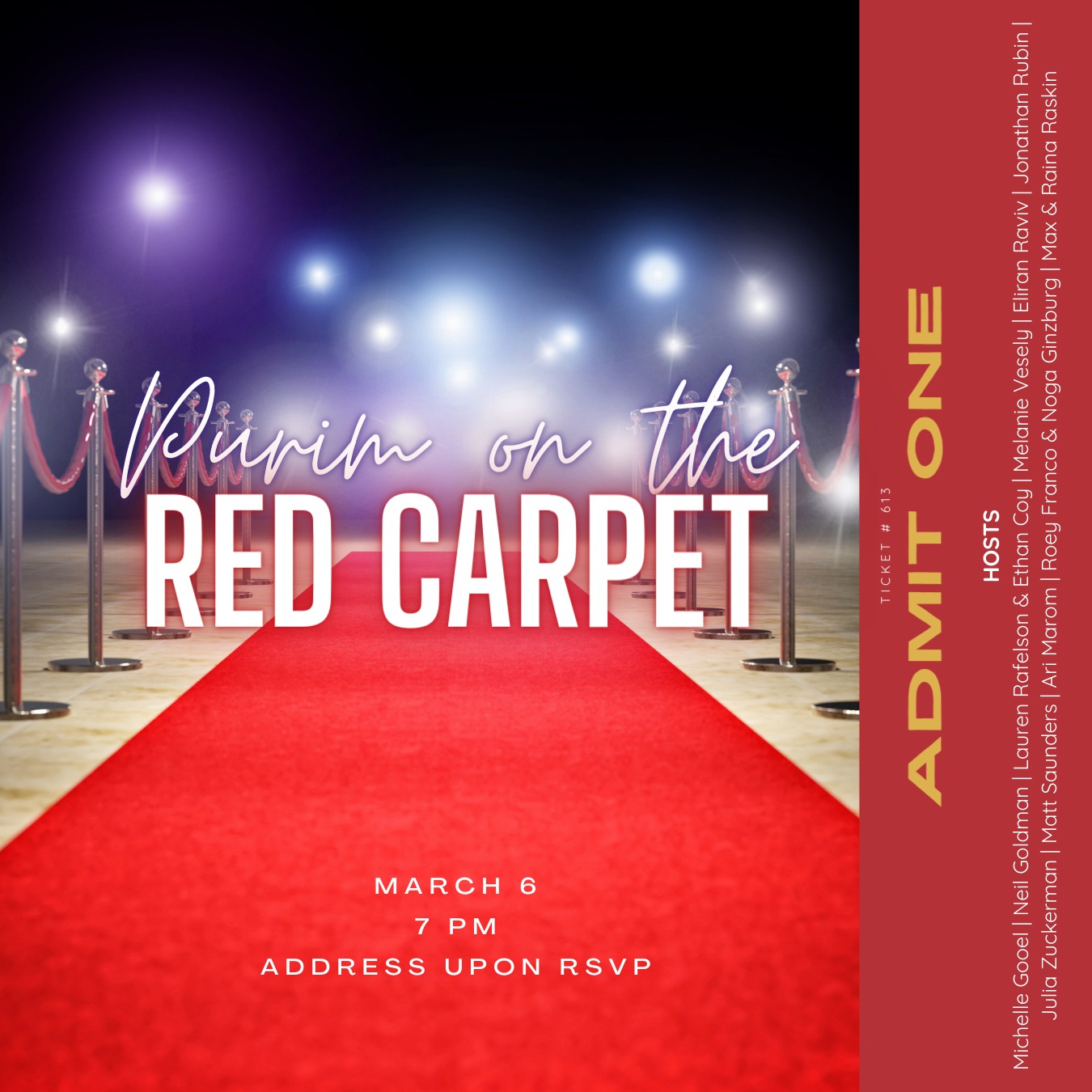 ​​​
Matanot La'Evyonim
One of Purim's primary themes is Jewish unity. Haman tried to destroy us all—we were all in danger together, so we celebrate together, too. Hence, on Purim day we place special emphasis on caring for those less fortunate.
One of the mitzvot of Purim is to give money or food, "matanot la'evyonim," to at least two needy people during the daylight hours of Purim. Rabbi Berel will be distributing monetary gifts to the needy and can represent you in your acts of charity.
You can participate by giving your tax-deductible contribution which will be distributed on Purim. (Please include Purim in note section of donate form)