Abingdon Square Chanukah Festival!
Chanukah stands as a grand celebration of Jewish pride and a testament to the triumphant nature of light. This year, we need that light more than ever.
Join us to celebrate at the Abingdon Square Chanukah Festival. As a united community, we will light up our ten-foot menorah with special guest and radio host Andy Cohen!
Some highlights will include an exciting parachute gelt drop with the FDNY, traditional Chanukah treats, a dancing dreidel mascot, and balloon-twisting, face painting, and crafts for kids!
December 10 | 5:00 PM | Abingdon Square | Strong security presence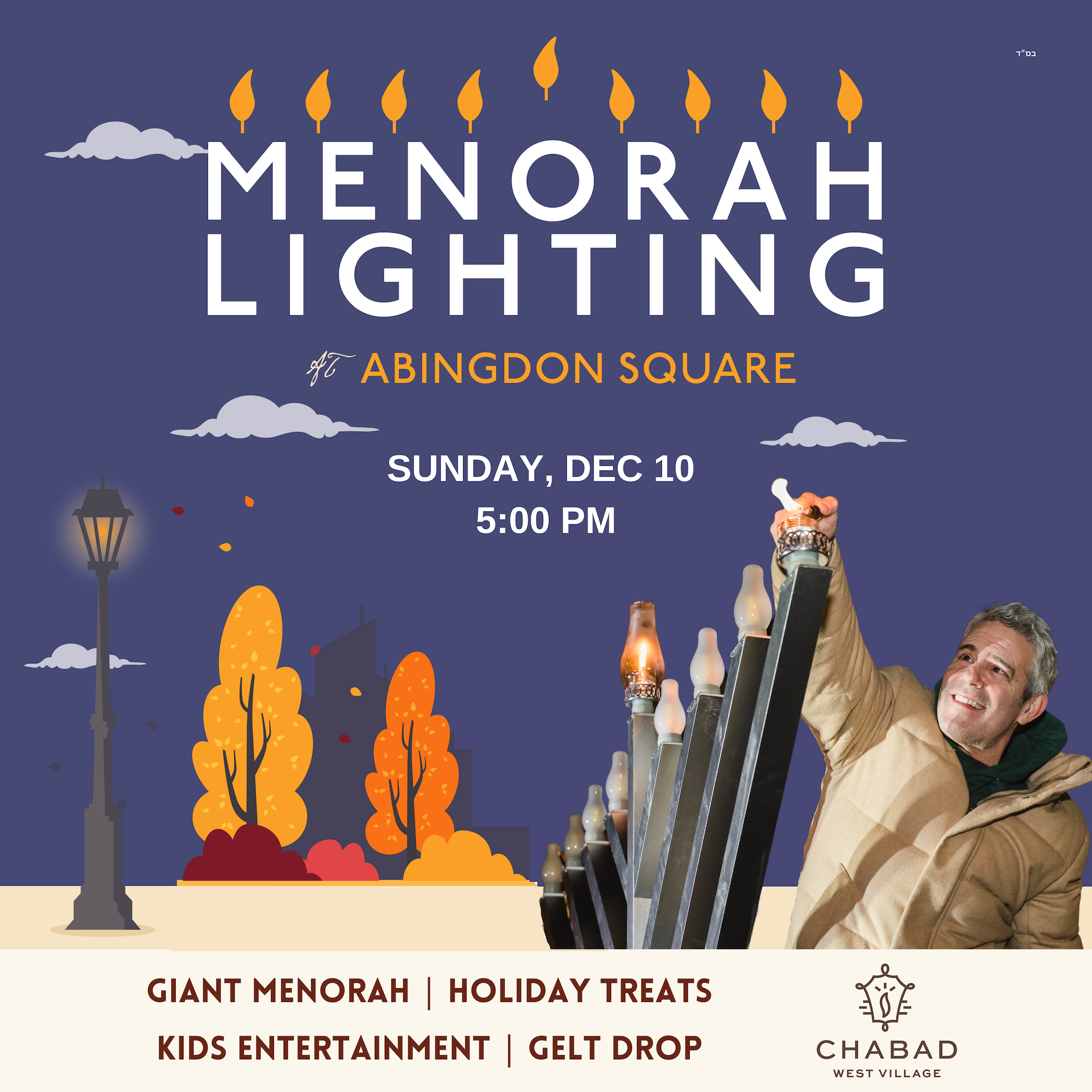 ​​​​​​