Join us for a Shavuot celebration commemorating the giving of the Torah!
Festivities will include a dairy buffet, featuring fine wines and cheeses, as well as a special reading of the Ten Commandments. We have also planned an engaging program for children, ensuring the whole family can enjoy the celebration together.
May 26 | 5:00 PM
Locatation will be shared upon RSVP.
We hope to see you there!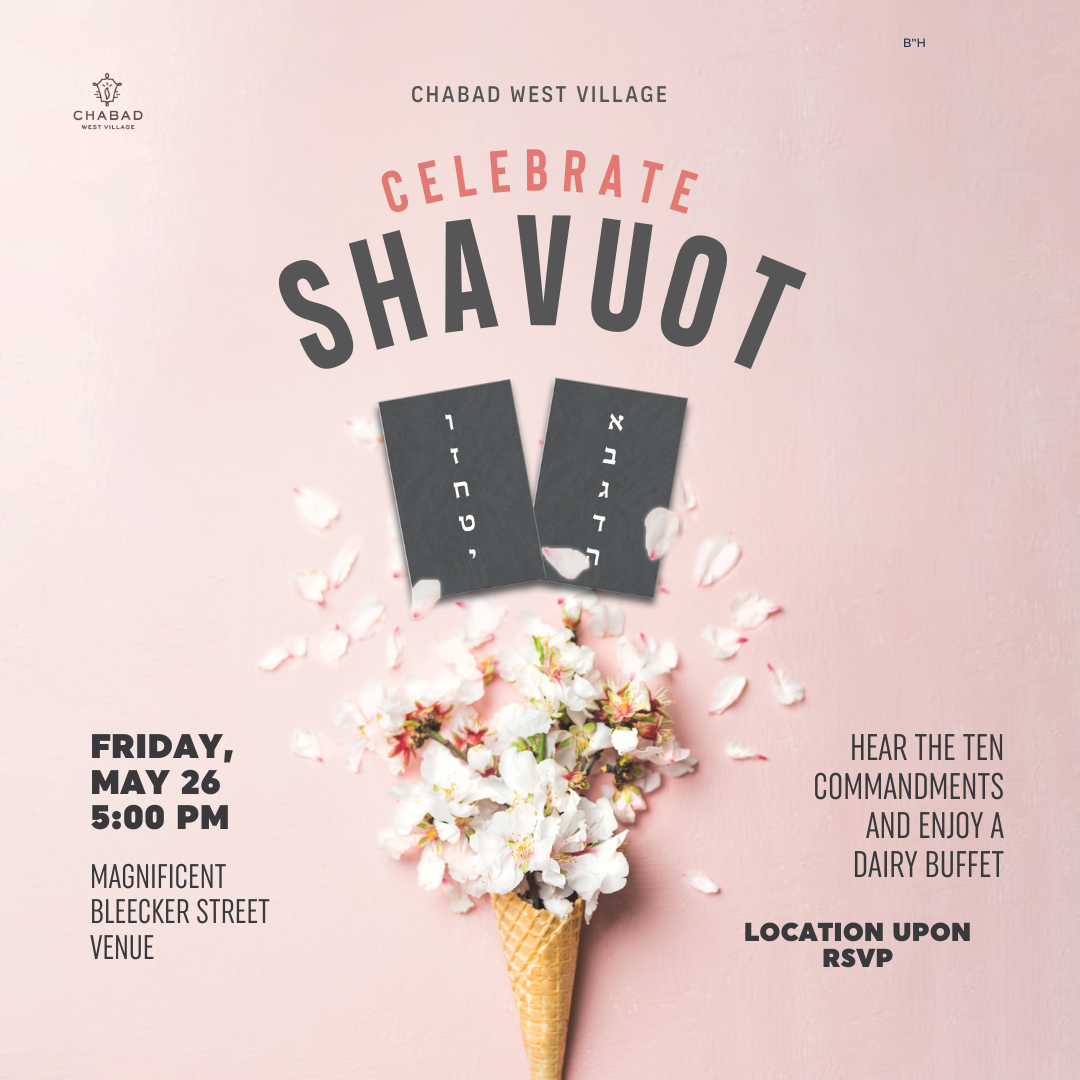 ​​​